Meet Jo Halliday-Kinal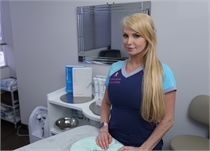 Jo is dedicated to providing gentle and effective care to clients and believes that excellent skin begins with education and prevention. She has made it her duty to enlighten clients in ways they can take greater control over their beauty. Jo is committed to continuing education and remaining aware of the latest advancements in skin care, wound healing and general skin health. Jo is a licensed Para-Medical Aesthetician, Certified Professional Electrologist, Licensed Phlebotomist and Licensed Medical Dermal Permanent Makeup Artist (Tattoo & Microblading). She believes that once the make-up comes off, your skin should look just as beautiful without it and wants to help you achieve that.

Professional Societies
American Academy of Cosmetic Surgery.
S.P.C.P Member (THE SOCIETY OF PERMANENT COSMETIC PROFESSIONALS)

A.I.A (Aesthetics International Association)

D.S.A (Day Spa Association)

Mac Pro

A.S.C.P (Associated Skin Care Professionals
Education/Credentials
PHIBROWS Microblading Advanced training
Sheila Bella Microblading Advanced training
Sheila Bella Eyebrow Blading Training
Permatech – Certified Permanent Makeup Artist
Permatech – Certified training in Microblading
Permatech – Certified training in Areola Micropigmentation
PhlebotomyUSA – Phlebotomy/Lab Technician
Bloodborne Pathogens Exposure Control
Hollywood Institute of Beauty– Electrology
Reflections Laser and Wellness, Boca Raton, FL-Laser Hair Removal Training
SCITON– Laser Safety/Biophysics of Laser Applications
Skin Inc-Physiology of the Skin
Institut' DerMed– MediClinical Aesthetic Certification
Institut' DerMed– dermaplaning, Microdermabrasion, Radio Frequency, Micro-Current, Chemical Peels, Micro-Needling
Institut' DerMed– Facial Lymphatic Massage
Dermalogica– High Frequency and Galvanic Current Advanced Training
Dermalogica– Advanced Skin Diseases and Disorders
Institut' DerMed–Advanced Skin Analysis & Diagnostics
Institut' DerMed– Hyperpigmentation Master Class.
Newberry School Of Beauty– Esthetician
Newberry School of Beauty– The Art of the Jessner Peel – Certification
Aesthetics International– Brazilian Waxing Certification
Dermapen- Microneedling training & certification
Nova Lash Eye Lash extensions
Billion Dollar Brow– Brow Shaping Certification
NXS Hair Inc– Hair Complements System
ProPTAPersonal Trainers Association – Certified Personal Trainer
ProPTAPersonal Trainers Association – Certified Nutritionist
Proper Food Safety Certification
Joe Blasco School of Beauty
Awards
DERMALOGICA/THE INTERNATIONAL DERMAL INSTITUTE
'The Lisa White Spiering Legacy Program'. Scholarship