Dr. Elliot Hirsch Media Appearances
Board certified Los Angeles plastic and reconstructive surgeon is frequently sought after by television shows, podcasts, and other media outlets. For media inquiries and booking information, please contact:
jessica@hirschplasticsurgery.com
Below the Surface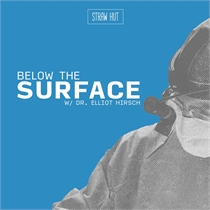 Dr. Hirsch has a weekly podcast called "Below the Surface." In each episode, Dr. Hirsch and a guest explore a variety of topics, both medical and non-medical. The podcast is available through Apple podcasts, Spotify, and other podcast outlets.
Click here to listen to "Below the Surface" with Dr. Hirsch