Vitalize Chemical Peel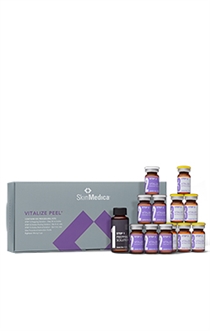 The Vitalize chemical peel is a moderate strength chemical peel and is intended to smooth the appearance of fine lines and wrinkles. The Vitalize peel works best in a series of three peels each separated by two weeks.
The peeling solution contains: Alcohol, Salicyclic Acid, Resorcinol, Lactic Acid, Panthenol, Isoceteth-20.